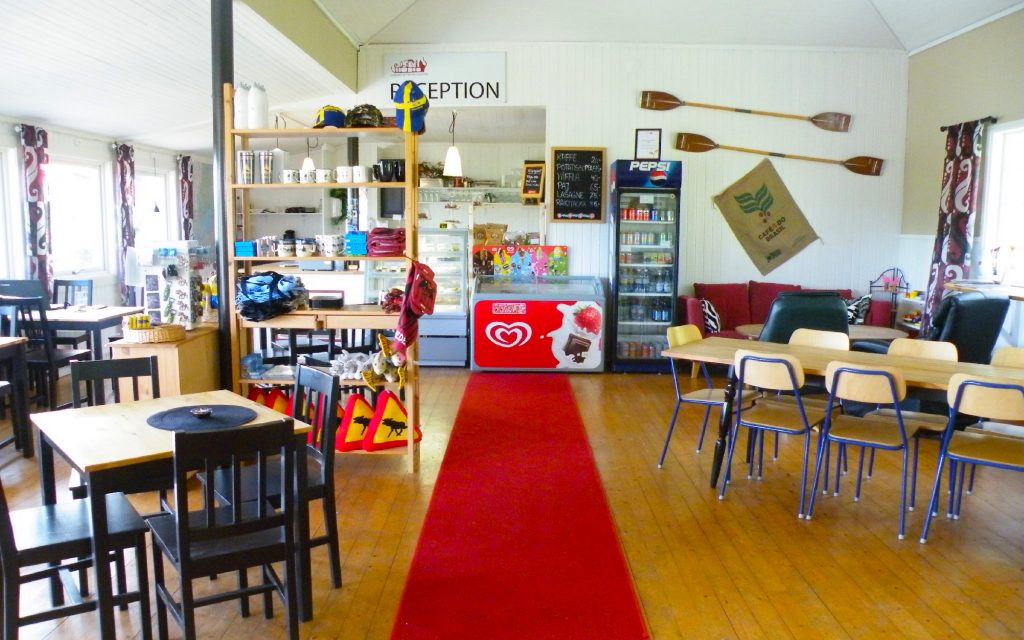 Brudfjällets Café
The coffee shop at the campsite is open during the summer.
Party, baptism, funeral or a nice coffee break with larger groups?
Contact us for more information and we will work out what suits you best.
Our light room is perfect for both smaller and larger groups. The view from the terrace is incredible and creates a beautiful setting.
Bus lunch
Stop by with your group and enjoy the amazing lake view. Maybe you want to visit the rock carvings in Högsbyn and combine it with a nice break. Good lunch, sandwiches or typical fresh cinnamon rolls!
For reservation and questions please contact us:
Tel +46 708 166516 (Jan)